History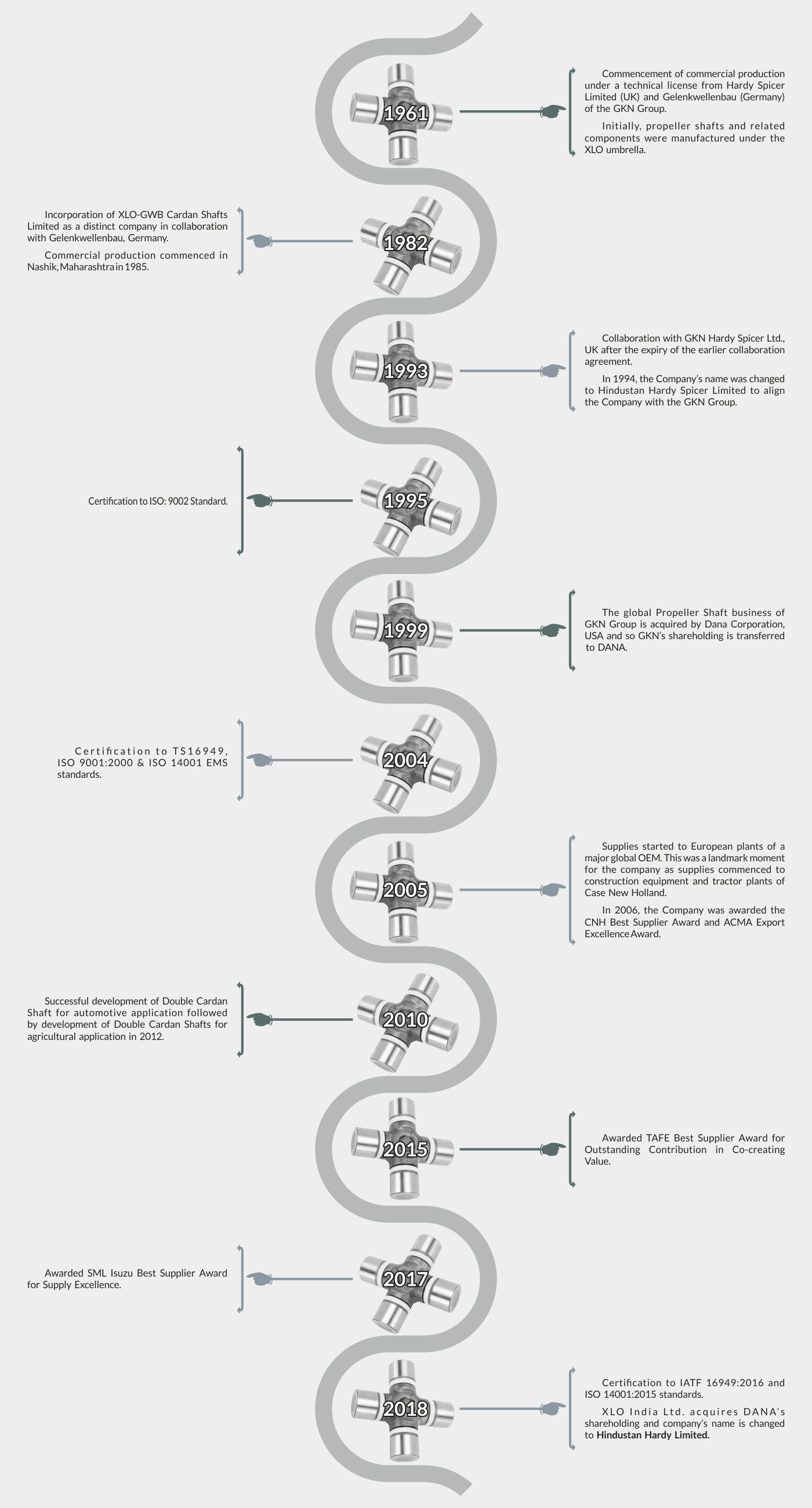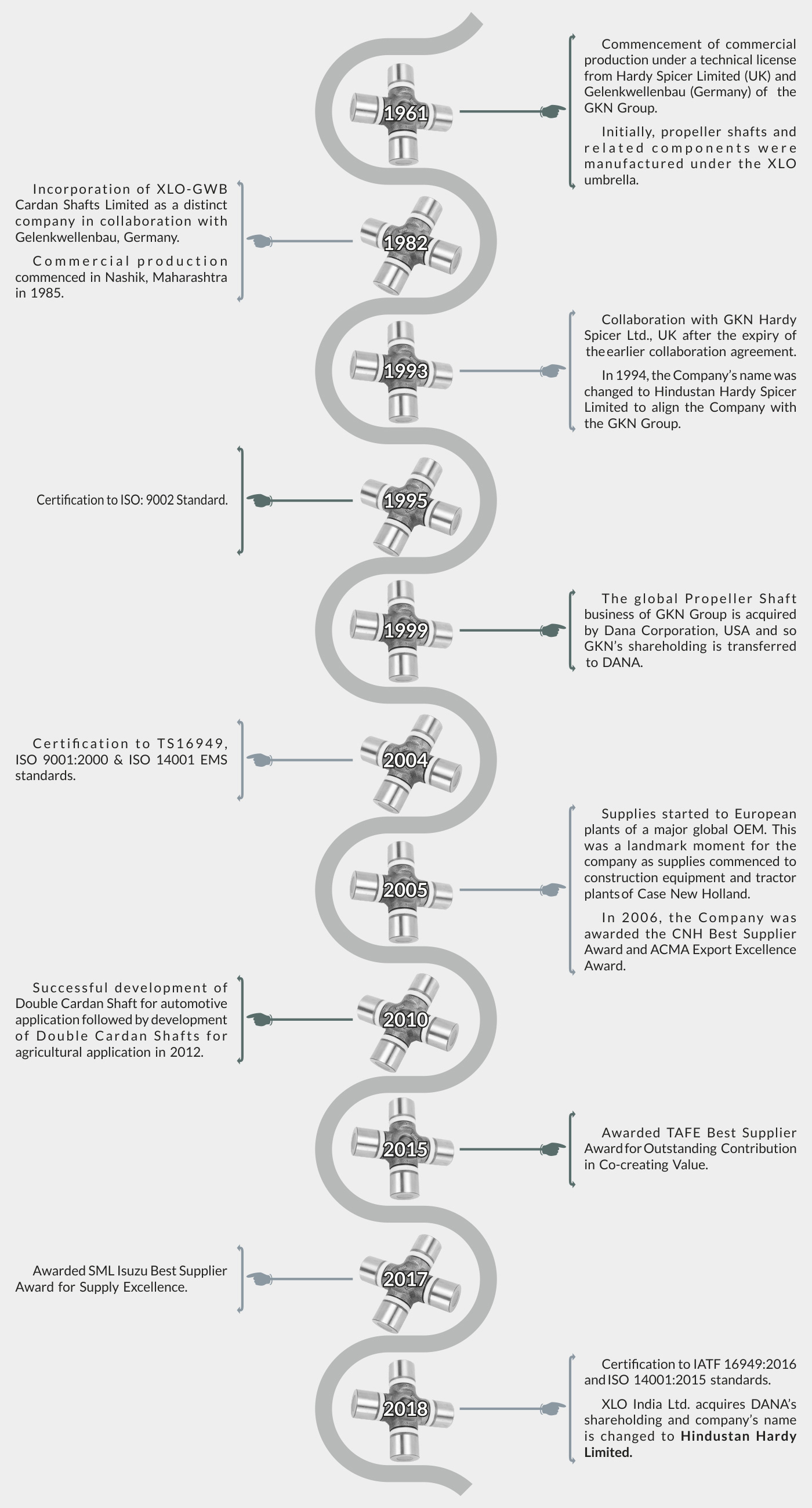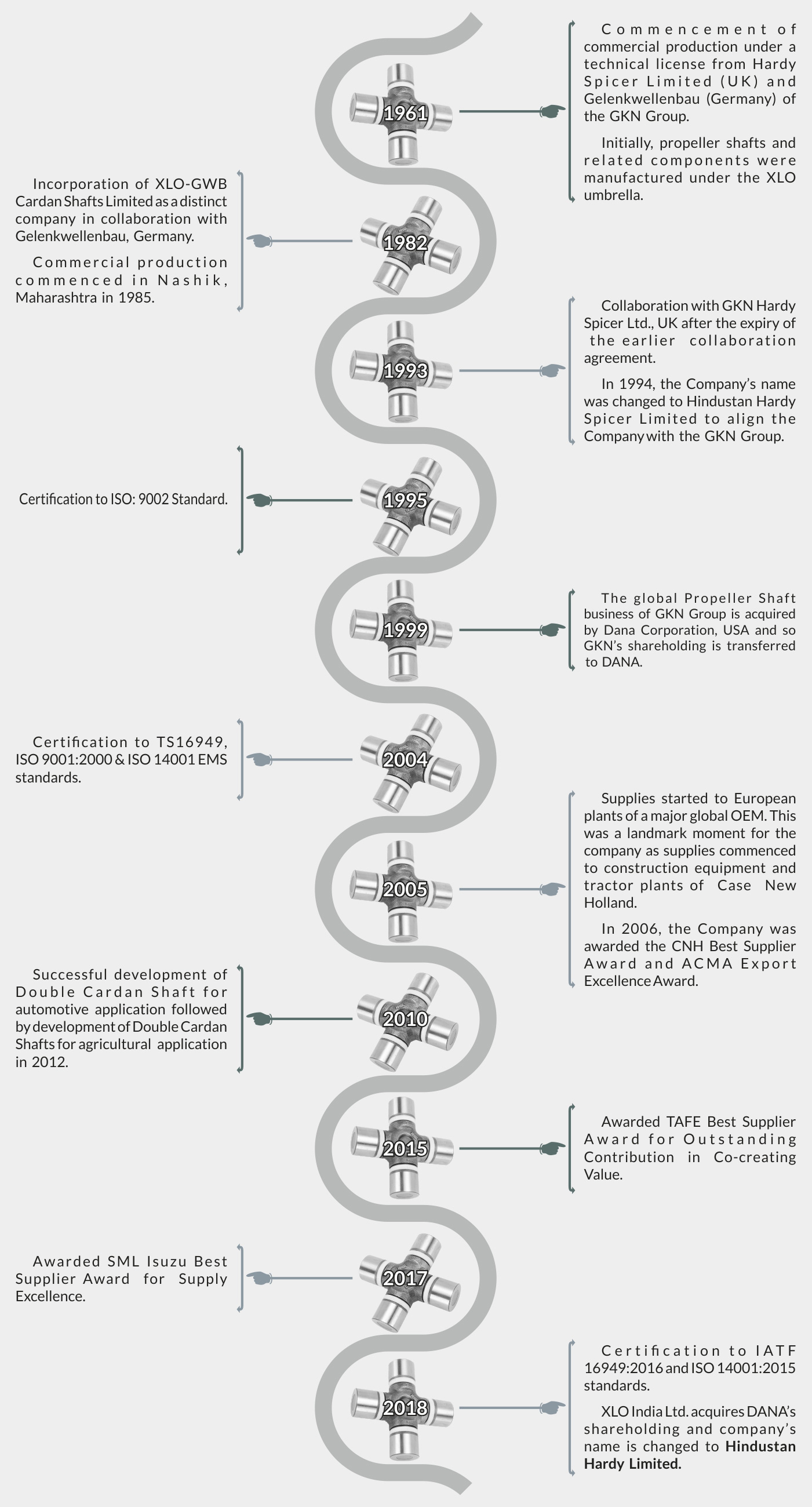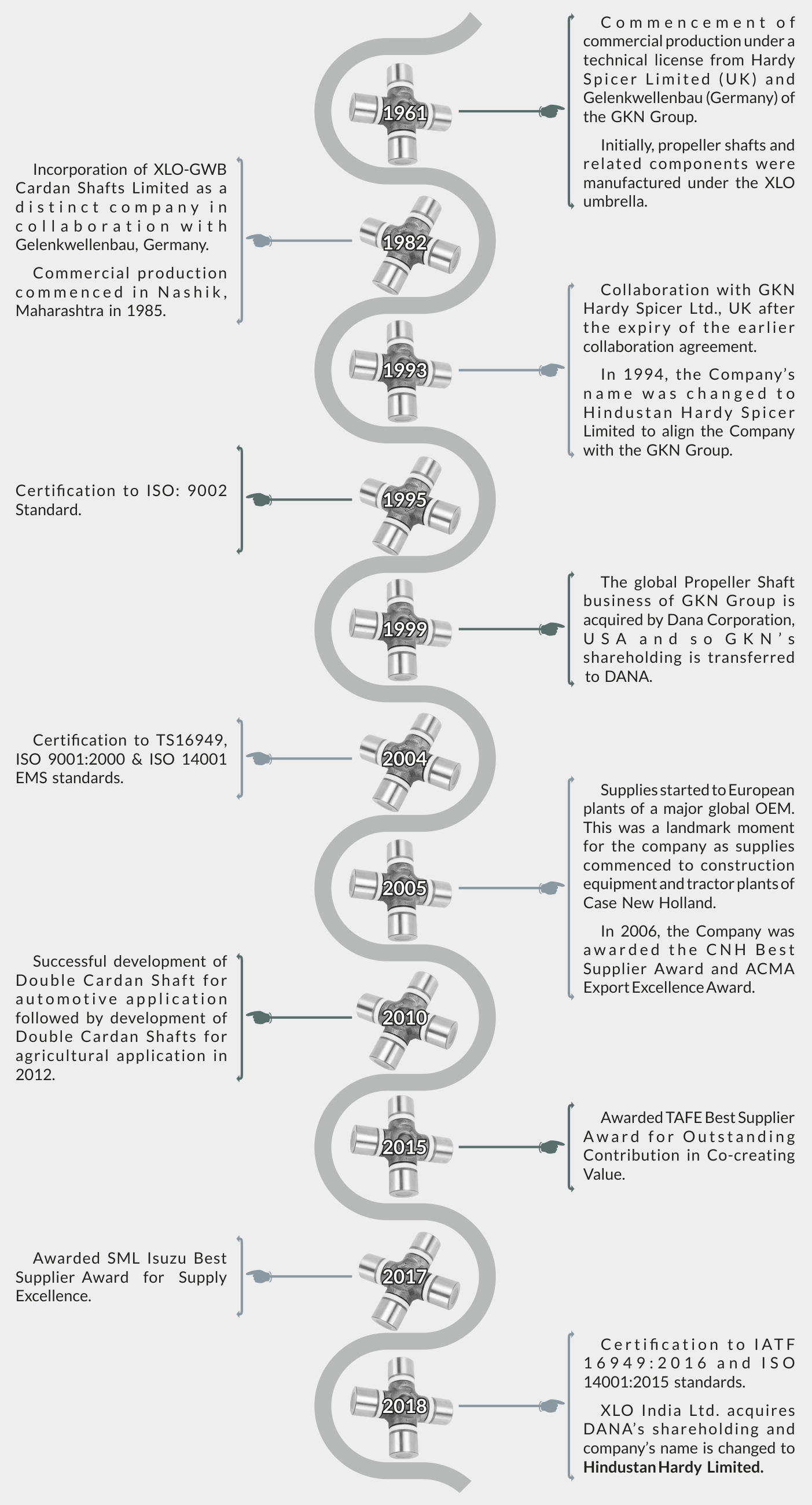 1961
Commencement of commercial production under a technical license from Hardy Spicer Limited (UK) and Gelenkwellenbau (Germany) of the GKN Group. Initially, propeller shafts and related components were manufactured under the XLO umbrella.
1982
Incorporation of XLO-GWB Cardan Shafts Limited as a distinct company in collaboration with Gelenkwellenbau, Germany. Commercial production commenced in Nashik, Maharashtra in 1985.
1993
Collaboration with GKN Hardy Spicer Ltd., UK after the expiry of the earlier collaboration agreement. In 1994, the Company's name was changed to Hindustan Hardy Spicer Limited to align the company with GKN Group.
1995
Certification to ISO: 9002 Standard
1999
The global Propeller Shaft business of GKN Group is acquired by Dana Corporation, USA and so GKN's shareholding is transferred to DANA.
2004
Certification to TS16949, ISO 9001:2000 & ISO 14001 EMS standards.
2005
Supplies started to European plants of a major global OEM. This was a landmark moment for the company as supplies commenced to construction equipment and tractor plants of Case New Holland. In 2006, the Company was awarded the CNH Best Supplier Award and ACMA Export Excellence Award.
2010
Successful development of Double Cardan Shaft for automotive application followed by development of Double Cardan Shafts for agricultural application in 2012.
2015
Company is awarded TAFE Best Supplier Award for Outstanding Contribution in Co-creating Value.
2017
Company is awarded SML Isuzu Best Supplier Award for Supply Excellence.
2018
Certification to IATF 16949:2016 and ISO 14001:2015 standards. XLO India Ltd. acquires DANA's shareholding and company's name is changed to Hindustan Hardy Limited.