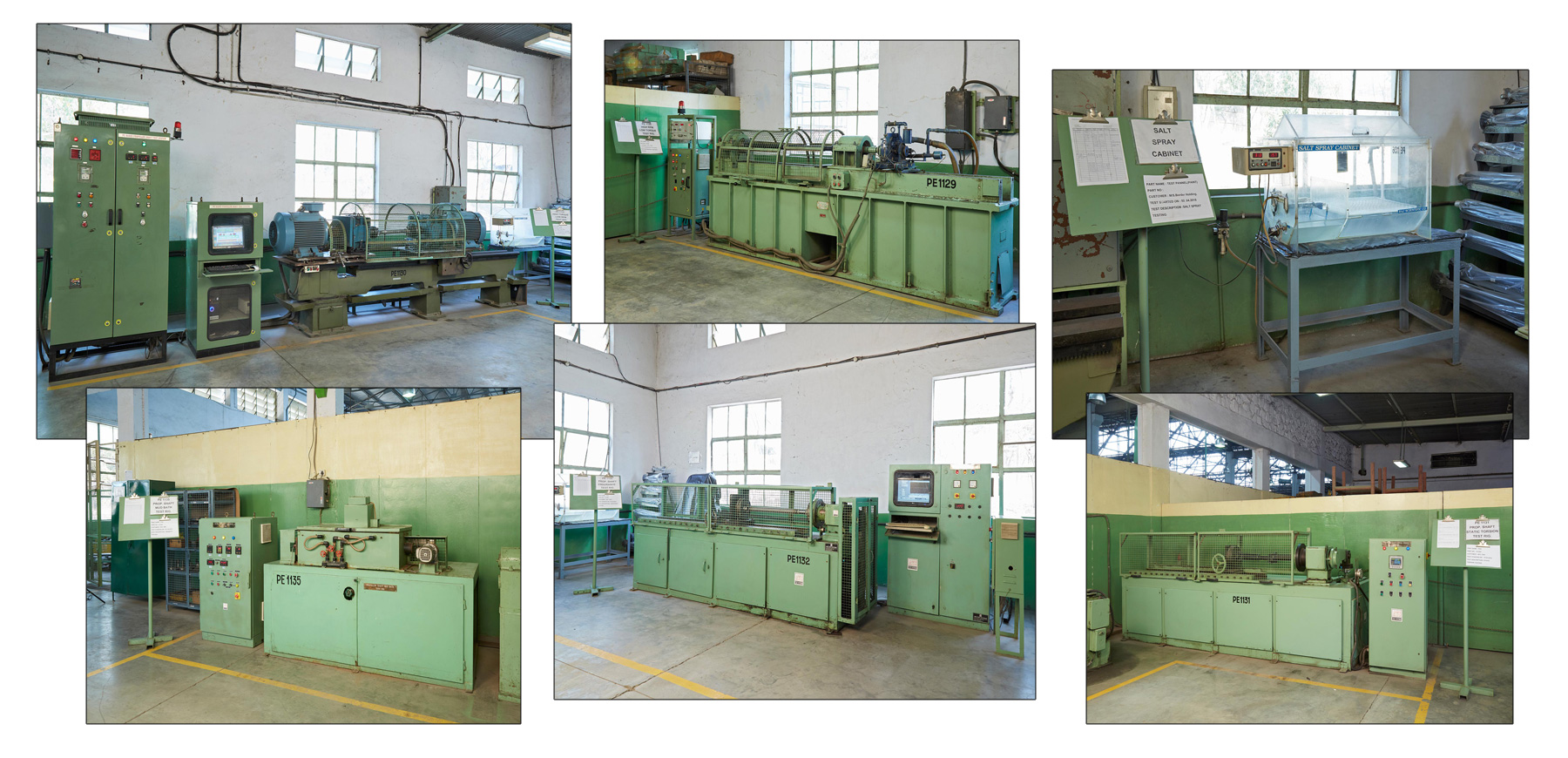 We are continually developing new and innovative products that offer enhanced performance and cost effectiveness.
We are constantly adding new products to our portfolio and we work closely with our customers to come up with lightweight, compact designs tailored to their individual requirements.
We have an in-house testing and validation facility to test all parameters of propeller shaft performance. Field testing is carried out with the help of our customers.
We can carry out the following tests in-house:
Static Torsion Test
High RPM Low Torque Test for testing endurance at over speed at maximum rated speed
Low RPM High Torque Test for testing steady state endurance
Fatigue Testing for torsional vibration
Spline wear testing
Universal joint wear testing
Torsional backlash testing
Angular testing for double cardan
Mud and Slurry Test
Salt Spray Test
With the help of our associate, we can also carry out extensive center bearing testing.