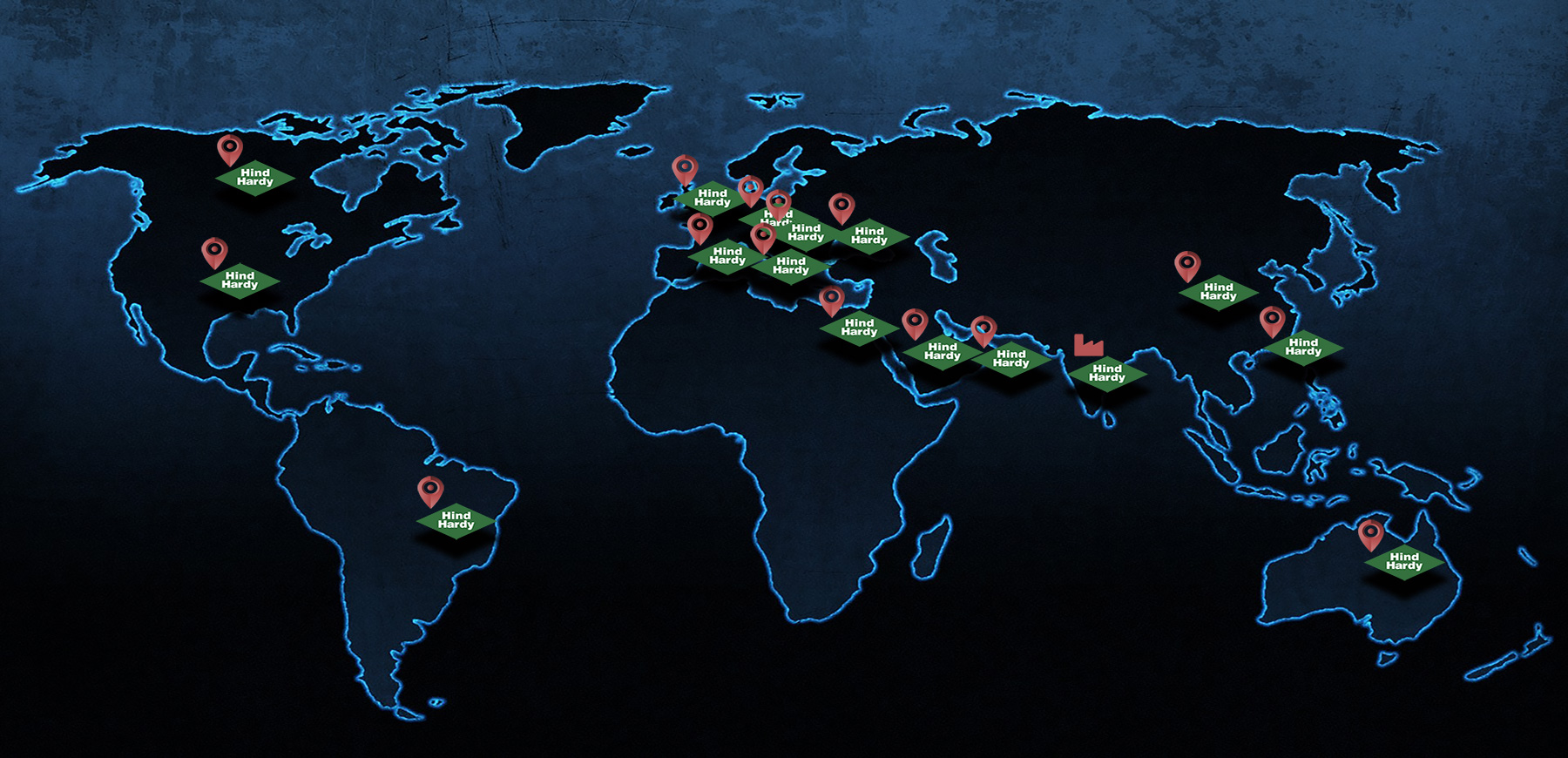 We owe our success to our esteemed and loyal customers. Absolute commitment to customer service forms the bedrock of our company philosophy. Our goal is to not merely meet our customers' expectations; our goal is to far surpass them.
We embody the saying "Global reach, local presence". Our customers are distributed over 6 continents. Within India, we have customers in all 29 states.
We view our relationship with our customers as a true partnership and our ultimate goal is to enable our customers to achieve their most lofty ambitions. Our customers know they can count on us to put their needs before our own.
We pride ourselves on our timely delivery, responsiveness, flexibility and reliability. We work closely with our customers to find unique solutions that are tailored to their individual needs.
We serve several industry sectors and fulfil every requirement with the same single-minded dedication and focus, irrespective of volume. Our efficient yet highly flexible manufacturing process means we can fulfil any size of requirement within a short period of time.
Some of Our Valued Customers
Automotive
General Motors
Swaraj Mazda
Volvo Eicher Commercial Vehicles
Agricultural
Tafe
International Tractors (Sonalika)
Case New Holland
Off-Highway & Construction
Case New Holland
Komatsu
Volvo Construction
ACE
Schwing Stetter
Aftermarket
We supply a wide range of products to leading aftermarket players both in India and overseas
We supply
a wide range of products
to leading aftermarket players
both in India and overseas
Industrial
We supply a wide range of driveshafts to leading players across the entire spectrum of industry sectors
We supply
a wide range of driveshafts
to leading players across
the entire spectrum of industry sectors
Some of Our Valued Customers
Automotive
General Motors
Swaraj Mazda
Volvo Eicher
Commercial Vehicles
Agricultural
Tafe
International Tractors (Sonalika)
Case New Holland
Off-Highway & Construction
Case New Holland
Komatsu
Volvo Construction
ACE
Schwing Stetter
Aftermarket
We supply
a wide range of products
to leading aftermarket players
both in India and overseas
Industrial
We supply
a wide range of driveshafts
to leading players across
the entire spectrum of industry sectors
Customer Recognition and Awards