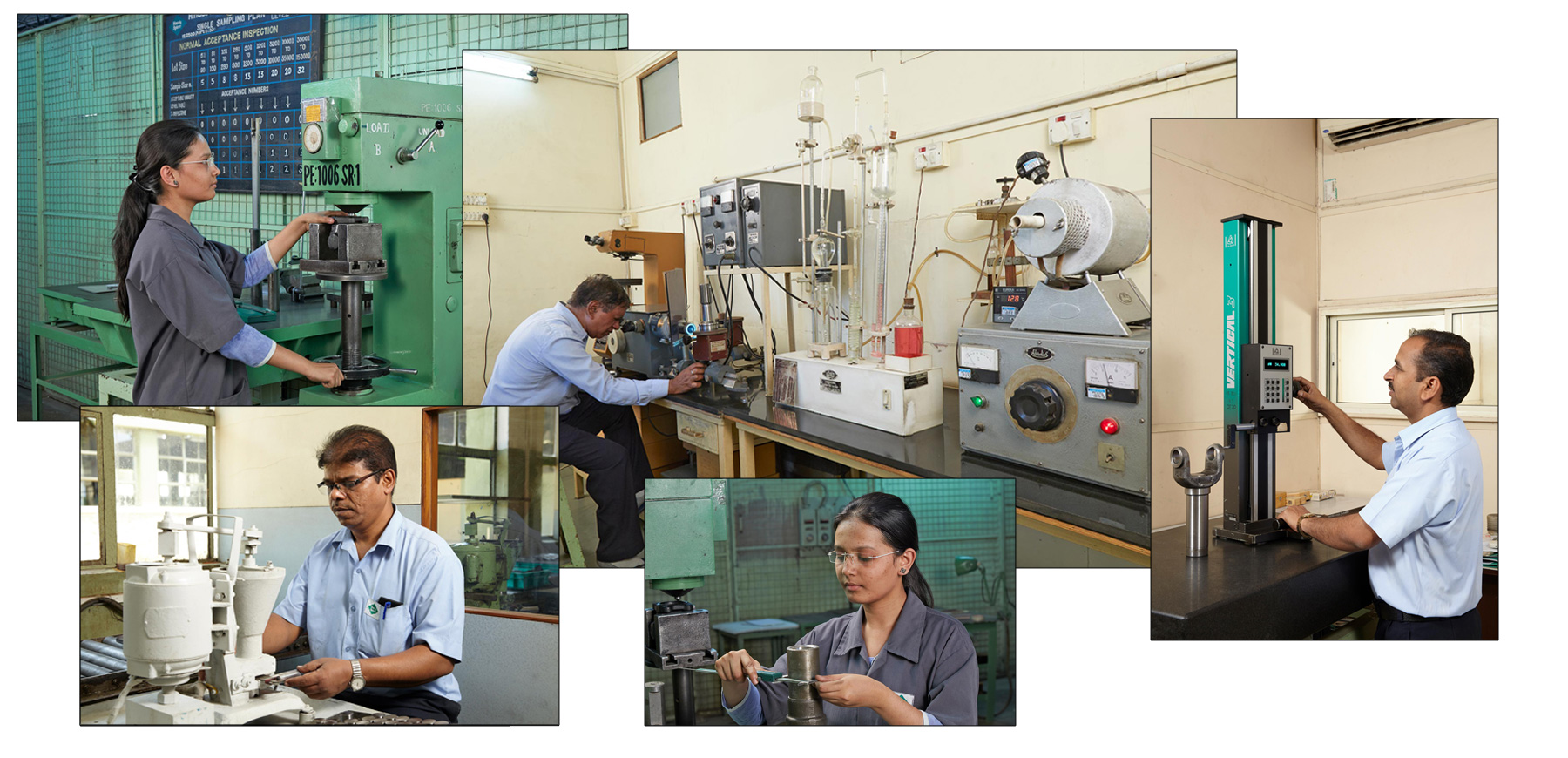 "Quality is not an act. It is a habit."
~ Aristotle
Unwavering commitment to quality and process improvement forms the foundation of our corporate ideology. This is evident in all aspects of our operations and in the actions of every employee. We comply with industry best practices and are continually improving the effectiveness of our quality management system.
We firmly believe that we have a responsibility to our customers and end users to deliver a safe and trustworthy product.
We fulfil this responsibility by continuously improving the cost effectiveness and performance of all our products and processes, as well as by focusing on innovation.
We are dedicated to providing products that exceed the expectations of our customers.
Although we have over fifty years of experience in manufacturing excellent products, we are constantly striving to improve. We are continually measuring quality performance, adapting to changing needs and setting ourselves ascending targets for achieving operational excellence.
To realise our goal of continuous improvement, we have adopted an all-encompassing approach that increases the effectiveness of our people, ideas, processes and suppliers. Thus, we endeavour to minimise defects, complaints and environmental impact.
We also hold our third-party service providers, distributors, and suppliers to the same high-quality standards to which we hold ourselves.
Quality Policy
Quality First
A promise to deliver 100% customer satisfaction through product and process quality.
Customer Partnership
Attaining success by forging long-lasting relationships with our customers and treating their needs as our own.
Power of Teamwork
Training and empowering individuals to aspire for and contribute to continuous improvement.
Fostering Innovation
Ensuring that learnings and best practices are disseminated throughout the entire organization.
Pursuit of Manufacturing Excellence
Continuously focusing on methods to eliminate variability and improve efficiency.
Supply Chain Education
Training our suppliers in industry best practises and elevating them to world-class standards.