Our Mission – To build the safest and best product in the most efficient and sustainable way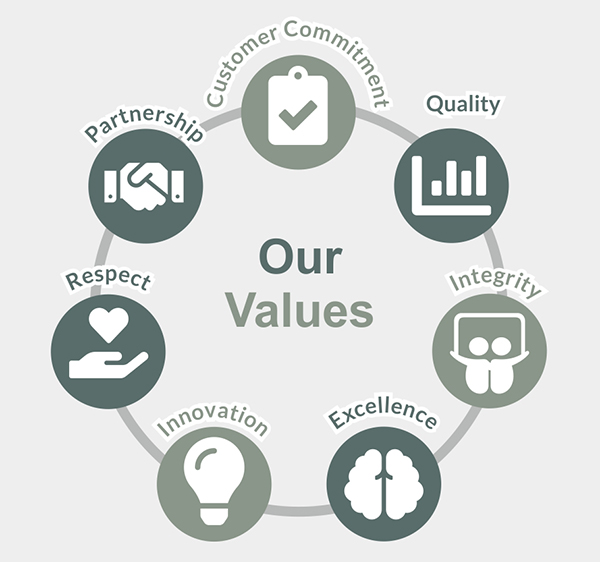 Customer Commitment
We deliver on our promises and strive to create maximum value for our customers.
Quality
We manufacture outstanding products that you can count on to perform, even under the most rigorous conditions.
Integrity
We uphold and live by the highest standards of integrity.
Excellence
We are committed to excellence and strive to constantly better our performance and surpass all expectations.
Innovation
We firmly believe that excellence can only be achieved through innovation and continuous improvement.
Respect
We believe that every individual with whom we interact is deserving of the dignity of our respect.
Partnership
We view our customers as our partners and believe that success can only be meaningful if it is mutual.