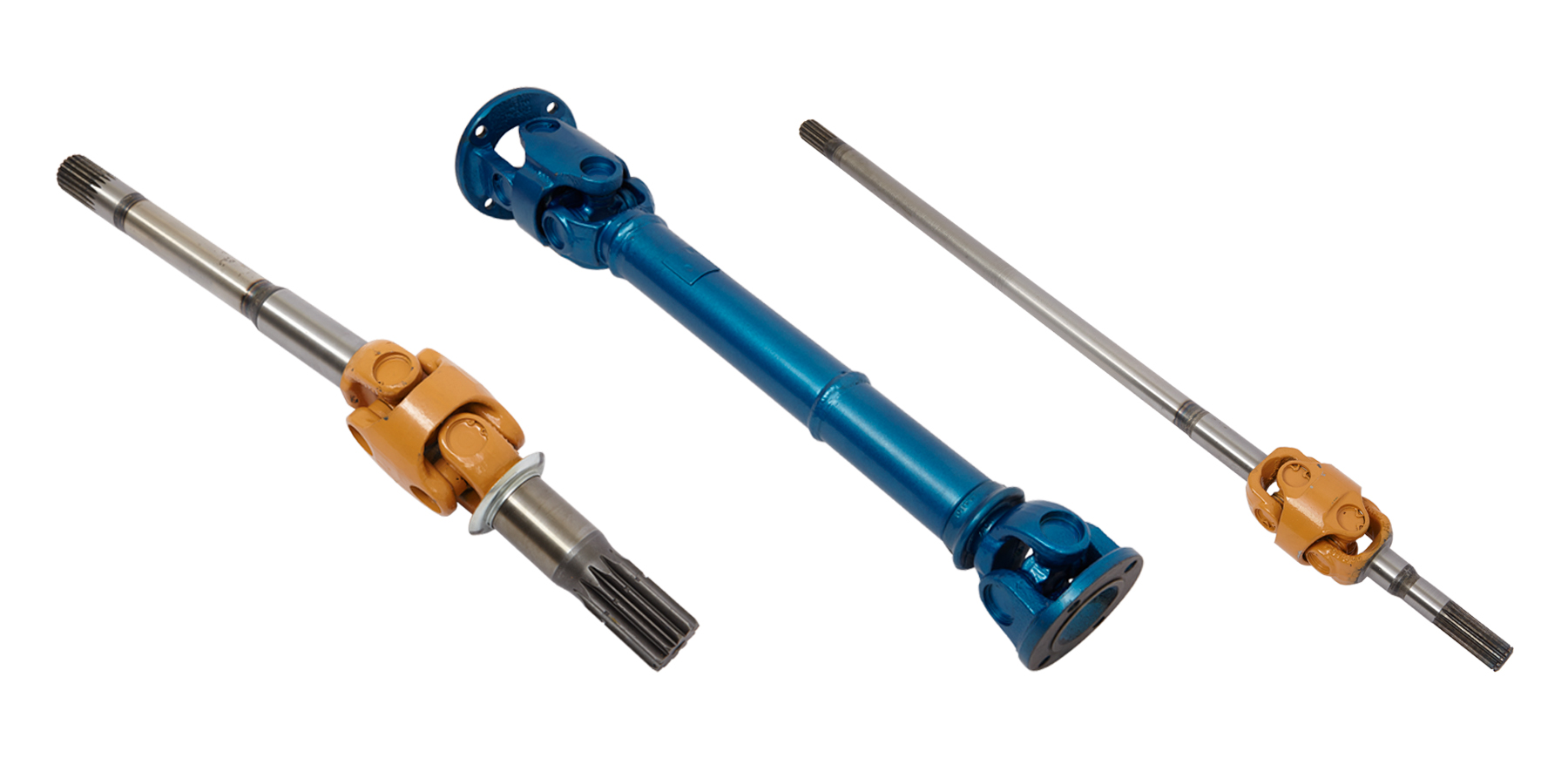 Our double cardan shafts can withstand torque upto 2300Nm and provide deflection angles upto 55 degrees.
We have developed double cardan shafts for use in the automotive, agricultural and construction sectors. We can supply standard (male) shafts or with integrated pinion (sun gear).
Our shafts are designed to withstand extreme working conditions and allow high continuous angles at high operating speeds.
Our shafts are characterised by:
High torque capacity
Extended service life
Superior sealing and lubrication
Use of high-quality, tempered steel types with optimised heat treatment
Large deflection angles upto 55 degrees
The most common applications for our double cardan shafts include the following machine types:
Agricultural tractors
Backhoe loaders
Telescoping handlers
4WD SUVs
All-terrain lift trucks
Wheeled excavators
Cement mixers
We offer the following series of double cardan shafts:
SERIES
TORQUE CAPACITY (Nm)
SWING DIA (mm)
DYNAMIC TORQUE
FUNCTIONAL LIMIT TORQUE
HHL 300
750
1500
85.0
HHL 310
1150
2300
96.3